Meta Description: Want to know all the exciting detail about London sex parties? Here you are! Get the most thrilling party tips that will relish your imagination.
Is it the first time you hear about a sex party in London? Congrats, you will get to know many interesting facts and meet people with the same kinks if you feel brave enough to join one of the parties.
Sex parties visitors explore their sexuality in various places, from exclusive mansions to warehouses and private homes. It is something different than looking for a partner at dating sites, and it may bring more pleasure and new sensations to the customers. There are different sex parties for various groups of people, including female-only, both genders, fetish parties, and many others. You can attend the adventure with a partner or in the company of friends, choose a personal experience, and have great sex at the party. Would you like to know some tips for parties that may help you have a better adventure? Here they are.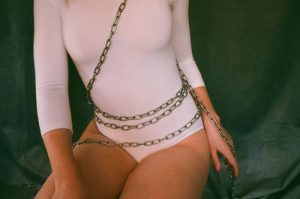 Online Research Is Important
Before choosing the party, do some research to pick the more suitable one. Despite its mystical sense, these parties are very easy to find online. Social media makes ads for upcoming events, and you can read everything you want to know. Sometimes you have to buy tickets in advance, some clubs are only for a certain group of people, so you have to be exact with your search. Do not feel shy to place any questions on how to prepare for a party, as it is only for your safety and pleasure.
Protect Your Health
You have to take care of your sexual health by visiting sex clubs. Most sex clubs offer lube and condoms, but it is always better to bring your own that you prefer. Most clients have protected intercourse, but they do not protect oral sex. It is essential to have an STI check-up one or two months after the sex party if you have not safe oral sex.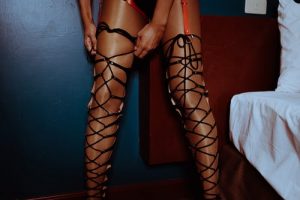 Know Your Boundaries
One of the main things you have to remember about how to enjoy parties is to know where the line is that you cannot cross. You have to know that you are always ready to say "no," and to stop the experience. You may enter the clubs just to watch and not to have any intercourse, no one will object. You have to know your personal boundaries that people cannot disturb.
Do not Take Photos or Videos
People who join sex clubs care about privacy. It is forbidden by the clubs to take videos and photos of people and processes. Want to know how to have fun at parties? Do not break the rules not to be banned for the next visit.
Conclusion
If you want to have a new sexual experience, visiting sex parties in sex clubs in London can be a great idea. You are to follow the rules and take care of your safety. Find the one that suits you most and have an unforgettable adventure in the world of your sex fantasies.
Have you already had such an experience or just planning? Share your thoughts with us!
Mrs. Davis is a freelance writer sharing the insights on how couples can shake up their love lives in and out of the bedroom. Mrs. Davis enjoys researching, discussing, and writing on the topics of wellness, relationship, sex, psychology, parenting etc. She is currently doing specific research on the topic. Mrs. Davis loves sport, travelling and knitting.