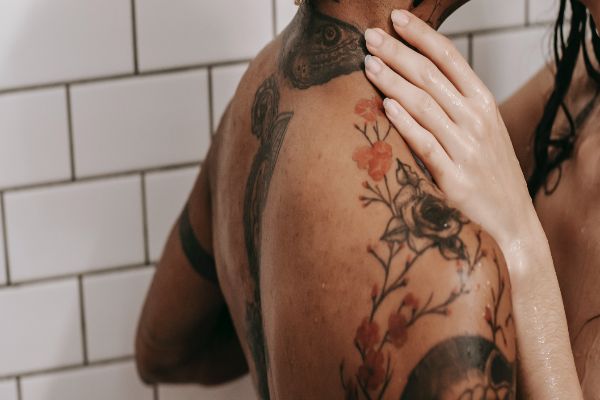 The COVID-19 pandemic has changed our everyday lives, shifted our priorities, and closed us in our homes. Due to social distancing and lockdown restrictions, we fundamentally changed the way we interact with each other.
According to research, Americans have more sex during the pandemic than before, which is totally understandable. Couples are spending more time together, and with remote work, no one has to waste time getting to the office. On the other hand, it is much harder for single people to meet anyone or engage in sexual intercourse. So what can you do if you get bored with your sex life during a lockdown?
Make Use of Toys
It's completely normal for people to get bored after some time, and sex, although very pleasant, may become a routine. That's when sex toys come in handy. You can use them by yourself or with a partner – it's totally up to you. They come in a variety of forms and are designed for different types of pleasures.
More Than Two
If you always dreamed of sex with more than one person, but you are in a committed monogamous relationship, you can always talk to your partner about using sex dolls. You can click here and see how realistic they look. Group sex is one of the most popular fantasies, but it may be hard to cross that line for some. Fortunately, sex dolls only look like people, so you shouldn't have any problems with your partner or shyness.
Dolls can also be helpful for fantasies that include different genders than your partner's. You can try it and see how comfortable you will feel, and if that is something you can be interested in. Remember that sexuality is a spectrum, so fantasizing about the same gender doesn't instantly make you bisexual or gay.
Maybe Some Fantasy?
You can buy dildos and vibrators in every imaginable shape. If you are a sci-fi or fantasy nerd, you can buy toys that will spice up your imagination and help you play by yourself. You can find dildos inspired by dragons, xenomorphs, unicorns, Cthulhu, and others. You don't need to imagine what their special part would look like. You can just buy them and have fun!
In addition to dildos, you can find many costumes to help you get in the fantasy mood. You can dress up with your partner and role play some erotic scenes between your favorite fictional characters. It will surely end the monotonous routine and help you make your sex life more "spacey."
BDSM
Sadism and masochism (S&M) and bondage, discipline, dominance, and submission (BDSM) are the second most popular thing people dream of. Most of the time, people who dominate outside the bedroom and manage others want to change the dynamic, and they tend to get aroused by making them submissives. For the dominant side, the idea of being in control and the ability to command your "slave" can be the hottest thing in the world.
You can purchase a lot of toys that will help you make the most of rough sex. Whips, handcuffs, clamps, masks, gags, etc., will help you get in the mood and spice things up. BDSM involves a wide range of sexual activities, from spanking to electro-play, so you always need to make sure it is consensual and safe. Before the start, come up with a ridiculous but easy-to-remember word you will use as a safeword (like paprika).
Change the Scene
Changing the place can be a really challenging task these days, but there are ways to do it even with lockdown restrictions. Even though most hotels are closed, you can still go outside and change your environment. These days fewer people decide to go out, especially when everything is closed, so there is a higher chance that you can find a quiet place for yourself even in the heart of the big city.
The fear of getting caught is so arousing for many of us, and it can turn everyone on so much. Unfortunately, now we have to use additional precautions. Every time you go out, remember about sanitizers and masks. Try not to touch any surfaces that people are using, and don't put your fingers into your mouths. It would be best for you to play in masks so no viruses can contact your face. After having fun, you should head home immediately and shower in hot water.
The Bottom Line
There are many ways to improve your sex life and prevent it from becoming monotonous. You just have to open yourself to new experiences. Remember that not every sexual fantasy has to be acted out. Still, if in a relationship, we should be prepared for how our partner may react and start thinking about the boundaries we can set around those fantasies. The most important thing is communication.
Sexual fantasies are completely normal, and you shouldn't be ashamed of them. There's no need to overthink fantasies, but you should make sure you're considering your sexual, mental, and emotional well-being before, during, and after the fantasy. If you are sure that you want that, and it is safe and consensual, don't wait. Just go and have fun!