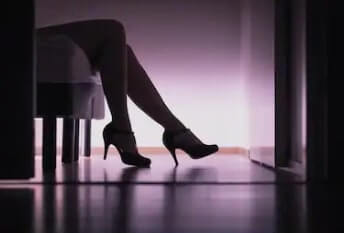 Hiring an Escort: What You Need To Know
If you're a beginner wondering how to hire an escort, we look at a few things you should know about the industry to ensure you have a gratifying first experience.
What Sets Escort Services Apart?
Many people use the phrases "escort service" and "prostitution service" interchangeably. However, there's a massive difference between what you can expect from the two services.
Escort services usually restrict hires to gorgeous, personable women without drug problems. Men who hire escorts often look for actual escorting services, such as for dinner and drinks instead of blatant sexual services.
Learn Some Escort Lingo
If you're considering trying out professional escort services, you should realize that the escort industry has its own unique terminology. Before you go shopping, it's advisable to become acquainted with some of the words and phrases that you'll regularly hear in the escort market.
When you understand the language, you'll look like you know what you are doing, too. You'll also have an easier time finding the companion that you want.
Common terms include "in-call" and "out-call." An in-call means that you meet the escort at her place, which could be her home or a hotel room. An out-call means that the escort comes to a predetermined location or meeting place of your choice.
Common phrases also include GFE (girlfriend experience) and PSE (porn star experience). GFE means the escort will act like your girlfriend, ignoring the usual professional distance protocols. With PSE, the escort offers you a wider range of experiences.
Hire an Escort from An Agency
Escorts that work for agencies are often more expensive, but the peace of mind is worth it. If an escort works for an agency, there's a high chance she is not a cop, a spy, a drug addict, or worse. These are real risks if you hire an escort from a random website.
When looking for an escort, it's advisable to avoid random internet posts and adverts in newspapers. An agency will ensure that you have all the options you need, as well as a hospitable and knowledgeable staff to address all your questions and concerns.
If you hire from an agency, you won't have to worry about coming into contact with unfavorable criminal elements, either.
Are Escorts Services Legal?
While most men prefer to hire escorts for the first time while they are traveling, it is always advisable to check the laws about escort services in your region. For example, escort services are legal in the United Kingdom, and London escorts are some of the most attractive in the world.
Always Be Gentle and Respectful
You are paying for companionship and enjoyment, but that doesn't mean you are entitled to it.
Your escort may refuse to accompany you for a drink or to do certain things. If they do so, all you can do is to respect their boundaries and choices.
You can be kicked out of an establishment for abusing an escort physically, verbally, or in any other manner. Some escorts also have security arrangements in case.
Stay professional, and you'll have an excellent time with your new companion.