WHIPPING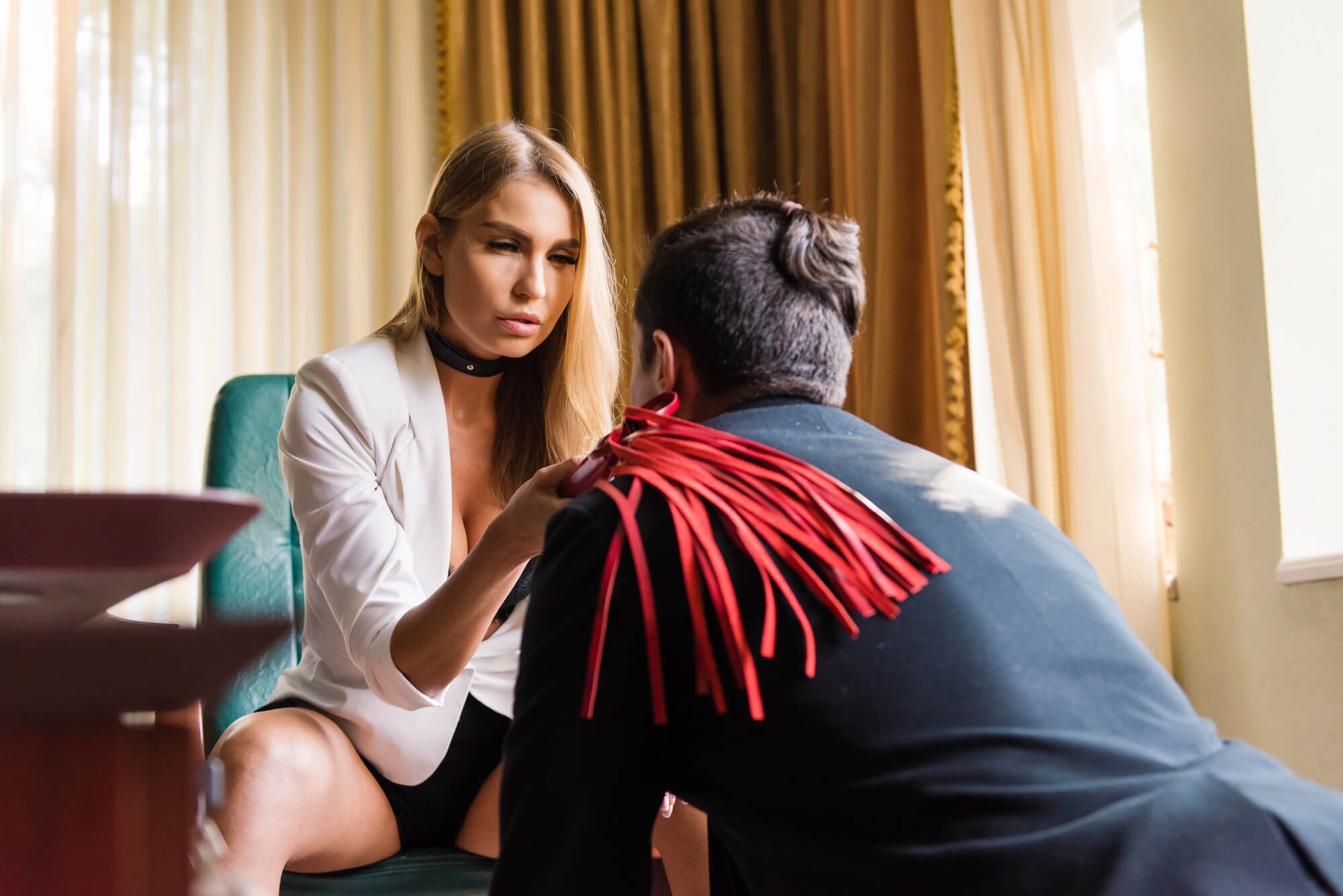 Whipping is a sex act which involves a pleasure/pain sensation. It is mainly used by dominatrixes and within the BDSM community. A whip is usually made of leather and can be used soft and playfully, but it is more commonly used to inflict pain. When the whip strikes the naked body, it releases endorphins in the brain which can contribute and intensify an individuals sexual pleasure.
A whip is operated with a swift, fast movement, often striking the body at speed; it can create a sharp and powerful pain, and even lead to cuts or bruising. Deciding on the whip that you use is very important indeed. You may wish to have a thin leather whip which could inflict painful injuries, however if you are new to this experience, something softer may be better suited. If you are looking to break a taboo and not receive intense pain, a whip with numerous tails made of soft leather would suffice; as this will not result in lasting injuries. If you are experienced with BDSM and Whipping there are painful whips such as Cat 'O 'nine Tails or a single tailed whip.
These are not for the faint hearted, and they can leave you with more than just a kinky memory of this experience. Communication is very important, make sure you talk with your partner about your likes and dislikes, and just how hard you want it.