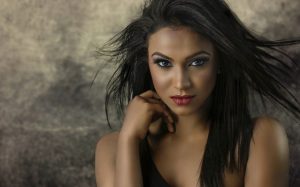 Escort Categories
If you've read the reviews on Cupid Escorts, you are likely aware that we strive to promote a wide array of escort talent. This makes good sense as everyone has their own special taste. For some it's the escort's hair colour. Others may be attracted to the curves of the breasts or ass. Short, tall, you name it, everyone has a type. That said, Cupid Escorts talent itself typically fall into one of a number of categories.
The Movie Star
These tend to be highly experienced and may have in fact been in a movie or ten. Their looks are always spot on, even when they wake up, or so we're told. A bit of work may have been done on the lips, tits, ass, and you name it. This type of talent may label their services under Porn Star Experience (PSE) category. This may not be the best starting point for the uninitiated, but then again, if you like holding on to the reigns and trying not to fall off, by all means do. We hope that you are quite flexible and ready for a divine super performer.
The Girlfriend Experience
Unlike the movie star type, these escorts tend to be more subdued. More of the girl next door than the star in the last porn you may have watched. Cupid Escorts promotes a lot of talent that would fall into this category. Many refer to this as a Girlfriend Experience (GFE), but it's hard to imagine that many girlfriends are quite as enthusiastic as the Cupid cuties. Many appreciate this as they find the category more approachable than others. The friendliness only enhances the experience for many that are looking for a connection and someone they can laugh with. This is not a reflection on the experience itself. We hear from many clients that the lack of film set atmosphere puts them at ease as the date progresses.
The Older Companion
The adult companions being promoted by Cupid Escorts come in all forms, and that includes a wide range of ages as well. While some prefer the youthful newbies, others prefer the talents of an older escort. One that has gained from experience and who appreciates life from a slightly more mature perspective. This category tends to be quite classy, but make no mistake, they hold their own throughout. Go out for a lovely dinner and go back for a lovely dessert. Hard to go wrong really.
The Intellectual
These women will hold their own with the best read minds around, they will blow your mind. This is the perfect option should you want to go to an event with an intelligent beauty on your arm, all the time knowing that the after-party is yet to come. These smarties also tend to be quite intuitive and good at reading cues. Cupid Escorts has gotten reviews from clients that return to the same intelligent escort because the conversation was so fantastic they simply want more. Question being, can you handle a intelligent randy vixen? You're in double trouble.
The Niche Nymph
Like plaid skirts? Like to be restrained and told what to do, and then that it wasn't quite good enough? Nurses? Perhaps another fetish? There are those escorts that shy away from this, but plenty that are happy to make you happy, no matter what you're into. Well, almost anything you're into. Depending on your taste, these may be a bit more expensive, but let's face it, it's likely worth it. Cupid Escorts has found that some of the escorts that fall into the other categories have a secret kinky side. One that they would be happy to explore with you.
Regardless of which category your tastes fall into, Cupid Escorts can help you make that adult fantasy come true. So don't just sit there, log in today!